| | |
| --- | --- |
| | Typical Partners |

Browsing:
Testimonials
Comments from Organisations
Comment from a Partner (Service Provider)
(09-05-2009 18:49)
| | |
| --- | --- |
| | |
| Mr. Pham Hung Manh, Managing Director, ECOPRO Co., Ltd | |
This is from Mr. Pham Hung Manh, Managing Director of ECOPRO Co., Ltd, the company that DTK Consulting had used for website construction.
Feedback from a Client
(20-08-2007 11:36)
We, a Pharmaceutical Group, have learnt about DTK Consulting Co., Ltd through other colleagues.

We have noticed that DTK Consulting maintains professional activities. This is reflected very clearly in the systematic way of working of the management and HR Service Unit of the Company.


Comments from Job Applicants
Comment from an accountant candidate, Hai Phong city
(12-05-2015 22:55)
| | |
| --- | --- |
| | |
| The first recruitment was done in 2006 for Hai Phong Branch of T&M Forwarding Ltd. On photo: DTK Consulting Director and Mr Nguyen Viet Yen (right), Hanoi Branch Director of T&M Forwarding in front of T&M Forwarding's booth on Vietnam HR Day 2009 (held at National Convention Centre, Hanoi 31 October 2009). | |
Executive Summary:

- The information sharing is in a friendly atmosphere but principles are respected. Objectivity is maintained to help achieving the right assessment.
- Prompt way of working, systematic and having deep professional knowledge.
- Bringing candidates a shared feeling and care. When working with DTK Consulting's Director, the candidate does not feel any pressure and so s/he can gain more confidence and relax, to easily express one's capacities.

Ms. L.T. Mai Anh, Accountant, Hai Phong city
Comments from a very "first-batch" candidate
(14-03-2012 15:32)
| | |
| --- | --- |
| | |
| Ms. Nguyen Thi Hai Ha | |
Ms. Nguyen Thi Hai Ha, candidate code number 59, was then working in Hai Phong. From a candidate to a post at T&M Forwarding Co., Ltd, she has become a blog friend of DTK Consulting's Director.

Below is the sharing of Ms Hai Ha, sent to DTK Consulting's Director when congratulating on the Company's second anniversary, two years later. The picture is from her profile, taken from DTK Consulting's database. Currently, Ms Hai Ha is working at General Statistics Office (GSO) in Hanoi.

Other news

Comment from a Candidate for the Post of Assistant Director (HR and Admin)
(11-02-2010)
Comments from the Public
DTK Consulting on media
(09-01-2015 11:52)
| | |
| --- | --- |
| | |
| Logos of some printed, picture and on-line newspaper, who have reported about DTK Consulting's activities. | |
Since December 2006, DTK Consulting and the company director have carried out many professional, cooperation and community activities, which have been reported or delivered, on the media. This article presents a summary of DTK Consulting's activities on diversified fields, which media of various categories had recorded.

Please note that most articles written by the local media are in Vietnamese.

By now this article is available in Vietnamese only.
Comment from a Graduate Student in Taiwan
(03-04-2008 18:46)
| | |
| --- | --- |
| | |
| Ms. Thu Hien | |
Many people are very much impressed right when visiting the homepage, with photo and "greeting from the company director", that arouse such a friendly sentiment !
Other news

Comments on DTK Consulting's Newsletters
(02-07-2008)
Comments from Colleagues
Testimonial from a Colleague– Ms Pham Thi Thu
(23-10-2011 20:58)
| | |
| --- | --- |
| | |
| Ms. Pham Thi Thu (2nd from left) with DTK Consulting's stakeholders on the occasion of the Company's first anniversary (07/12/06-07/12/07) | |
It is not a surprise when knowing that Mr. Dao Trong Khang has established his own business named DTK Consulting Co., Ltd.


| | |
| --- | --- |
| | Sign-In |

| | |
| --- | --- |
| | Search |


| | |
| --- | --- |
| | Newsletter |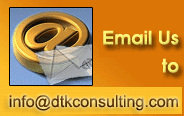 | | |
| --- | --- |
| | Typical Clients |